Show Review: Foals @ House of Blues 11.1.16
by Zac Kerwin (Music Industry), published December 2nd 2016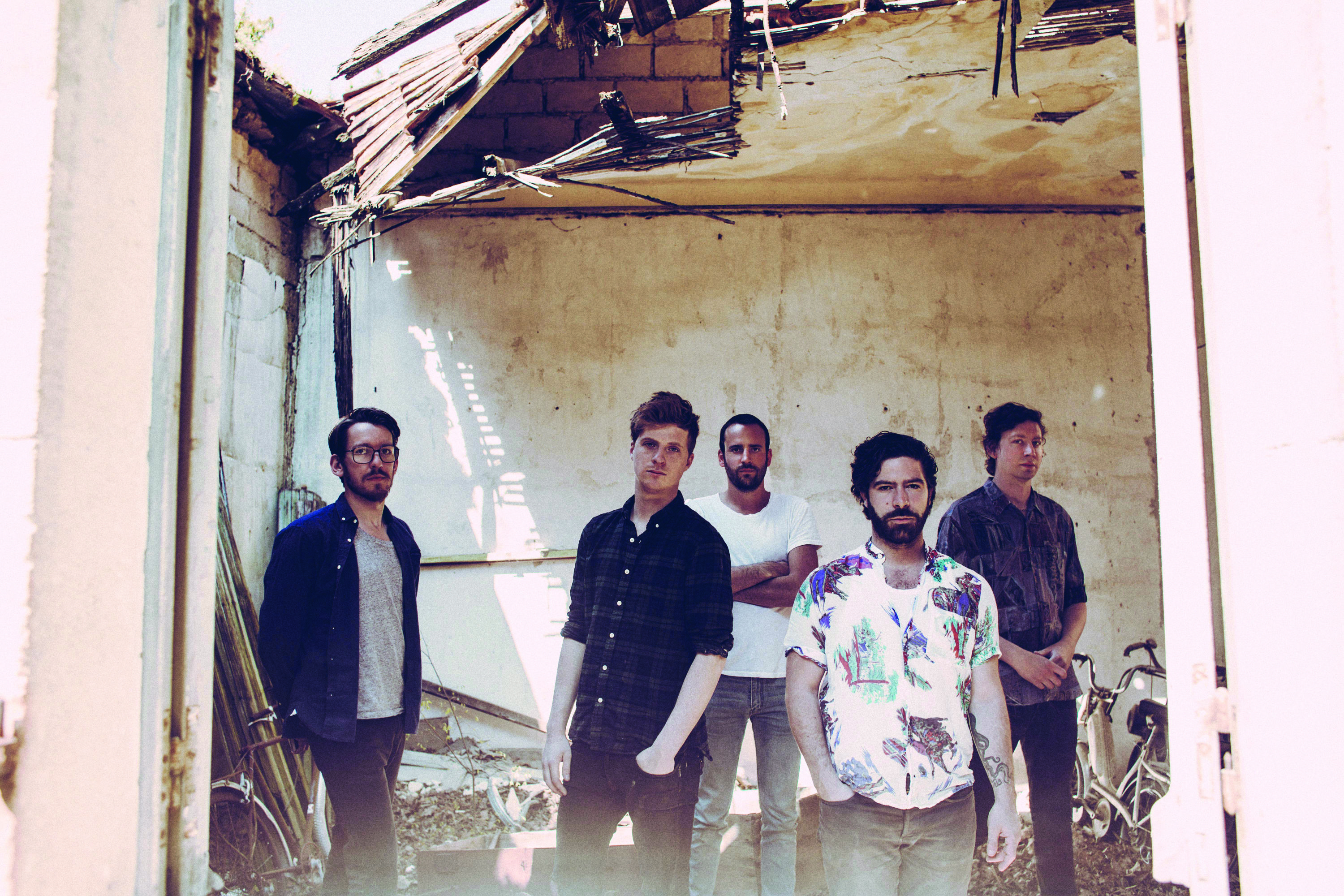 I first discovered Foals back in 2012, and by that point they had only released their first two albums: Antidotes and Total Life Forever. These two LPs, rich with blends of jittery guitar riffs and energetic beats, made for nice and nimble math rock. There was some evolution between the two, as singer Yannis Philippakis' vocal work went from a brash, in-your-face approach to a more refined and apprehensive style. This matched their slight musical evolution, as Total Life Forever featured some of Foals's more laid back songs. Softer tracks like "Spanish Sahara" and "2 Trees" balanced out the true Foals-style bangers. Total Life Forever made their sound seem a bit more cultivated and mature.
Nevertheless, it wasn't until 2013, when Foals released their third studio album Holy Fire, that their sound was fully realized. As they grew in popularity, their music became more representative of the types of shows they were playing, transitioning from plinky math rock to more heavy festival rock. With unconstrained hits like "Inhaler" and "Providence" to match the funky grooves of songs like "My Number," Foals finally broke out of their shell. Their once minimalistic and fidgety guitar lines transformed into grunge-y and expansive fits of energy. With their next album What Went Down, they further expanded on this concept, mixing melody with might, and creating hits like "What Went Down" and "Mountain at my Gates."
With this apparent musical transformation I wondered how Foals would present themselves live. Which end of the spectrum would I get? The stoic and technical side, or the intense festival rockers? The thing is, Foals is so good live because they able to blend these two ends seamlessly. With a setlist that jumped back and forth from old albums to new, they made sure to incorporate the huge sound of their more recent music into the minimal bits of their older songs. Overall, they were both technical and extreme.
It's clear why Foals are lauded for their live shows. Half of it comes from drummer Jack Bevan, the real heart of the band's live presence. From their very first albums, Foals was known for their atypical and energetic beats. Bevan went considerably beyond the level of proficiency found on the recordings. And whenever he wasn't killing it, he was literally standing on top of his set, riling up and conducting the audience into huge fits of energy. The other half of Foals' personality comes from frontman Yannis Philippakis, a one man wrecking crew of activity. When he wasn't shouting his way through his songs, he was stage diving, surfing on the crowd, running around the venue, and leading all manner of mosh pits. With such antics, it's impossible not to let the energy of their music take a hold of you.
Foals concluded their show with one of the best jams off their first album, "Two Steps, Twice." This staple has been ending concerts since the day it was written. Building and building for roughly 10 minutes, the House of Blues was electric when the song finally kicked; the chanting crowd was louder than Yannis's own vocals. A Foals live show would be worth it just to see this song alone, as the concert was seemingly just a buildup for that one moment.