Preview: Atlas Genius @ House Of Blues Boston 2.25.13
by Jenna Ross, published February 19th 2013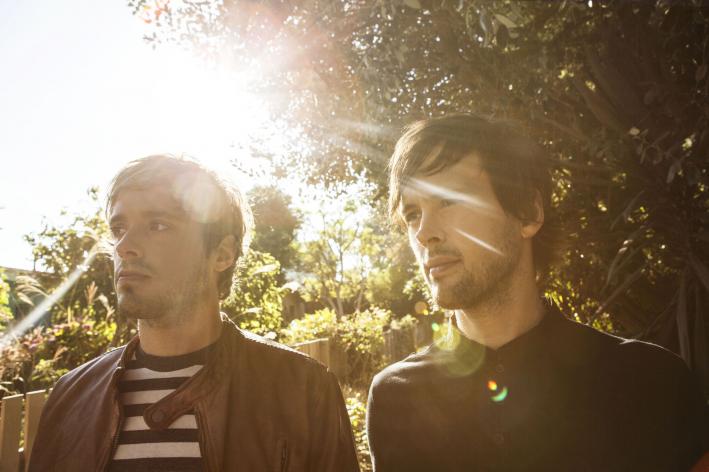 One of Australia's latest indie-pop-rock imports, Atlas Genius, hails from Adaleide in South Australia and has begun making big waves in the States. The band, described by vocalist/guitarist Keith Jeffrey as a "cross between Kylie Minogue and Slipknot," sounds less like what he described and more like a mix of Walk The Moon and Boy & Bear – sorry to disappoint if you were really excited about the Kylie/Slipknot blend.
Since their first US tour, supporting Silversun Pickups late last year, and their current supporting tour with Imagine Dragons, Atlas Genius has been picking up fans of all ages, left and right. It also doesn't hurt that SiriusXM's AltNation station has been a big supporter from the start. Jeffrey agrees that the station's heavy rotation of current single "Trojans" helped them breakout in the United States.
So what's next for Atlas Genius? Well, the band's brand new full length, When It Was Now, dropped today, and they'll be celebrating by performing "Trojans" on Late Night With Jimmy Fallon tonight! Although their show with Imagine Dragons on Monday is sold out, Atlas Genius will be playing a slew of shows in 2013, including a set at the recently announced Firefly Festival, and a headlining show on June 15th at The Sinclair in Cambridge.
Check out "Trojans" "If So" "Symptoms"
Keep up with Atlas Genius
Facebook: https://www.facebook.com/AtlasGenius
Twitter: https://twitter.com/atlasgenius
Doors at 6:30pm / Show at 7:30pm for their show Monday, February 25th, with Imagine Dragons